Boy Scout Troop 88 is located in Elroy, Wisconsin. Elroy is on three bike trails. The trails are The Omaha Trail (County Trail), The Old 400 (State Trail), and The Elroy-Sparta Trail (State Trail). The Elroy-Sparta Trail ends in Sparta, where the LaCrosse River State Trail begins. The LaCrosse Trail goes from Sparta to LaCrosse. Elroy is also conveniently located 45 minutes northwest of Wisconsin Dells.
If you are planning on coming to Elroy, there are many places to stay. If you want to find out more about Elroy, go to www.elroywi.com.
Maps of Elroy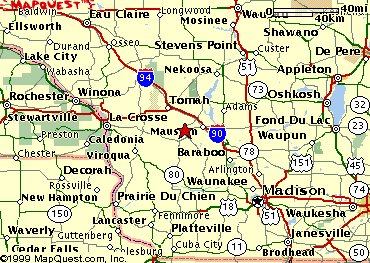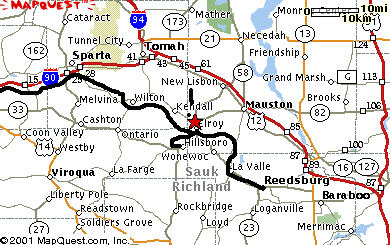 The darkened black lines represent the three bike trails that start in Elroy. They are the Elroy - Sparta State trail. The Omaha County Trail, and the Old 400 State Trail. From the Old 400 in union Center, there is a small secluded branch that goes to Hillsboro. From Sparta, the trail continues as the Great River State Trail and goes to LaCrosse.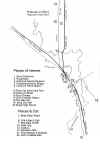 Click for larger map
Click here for Elroy, WI, forecast.